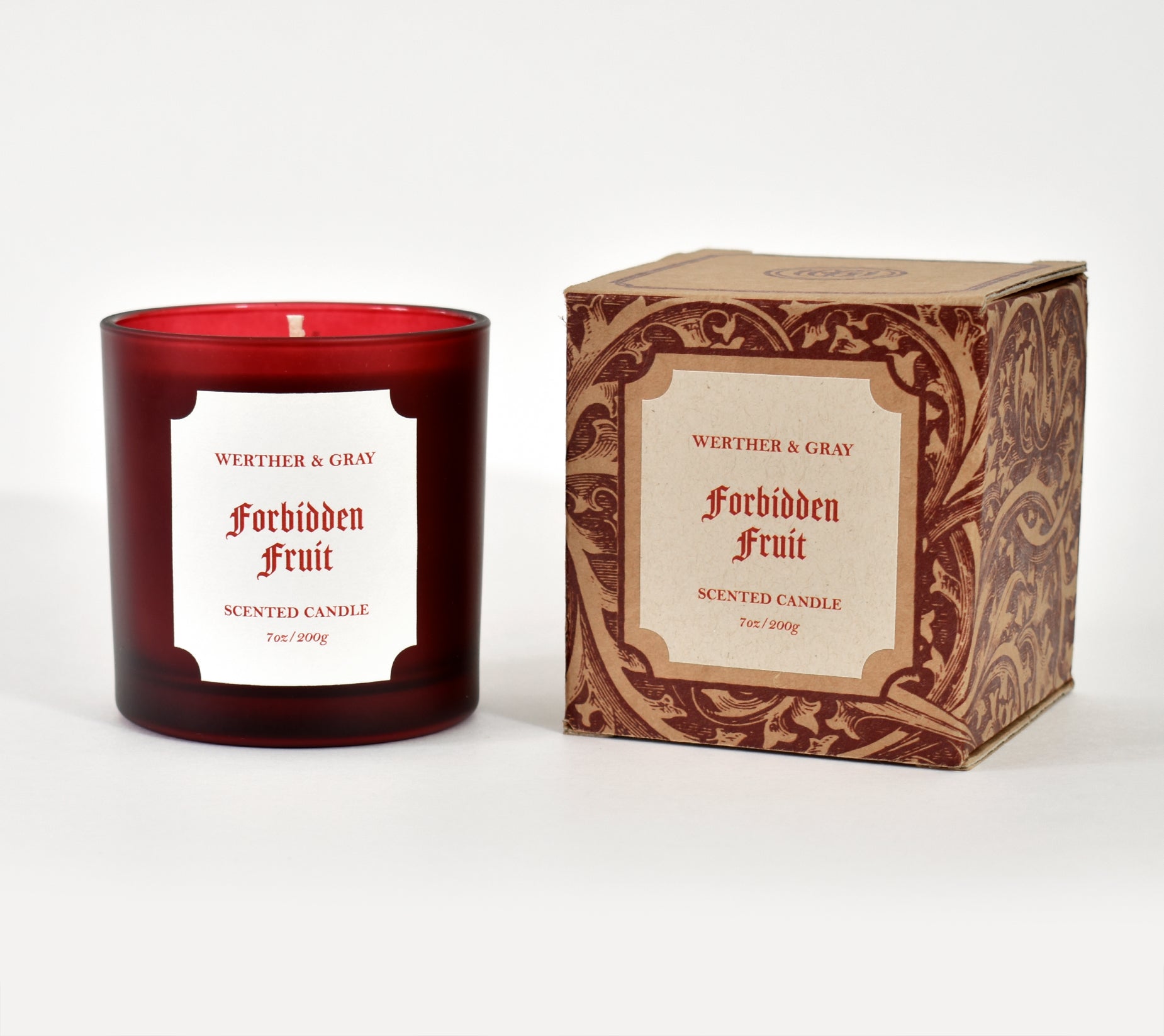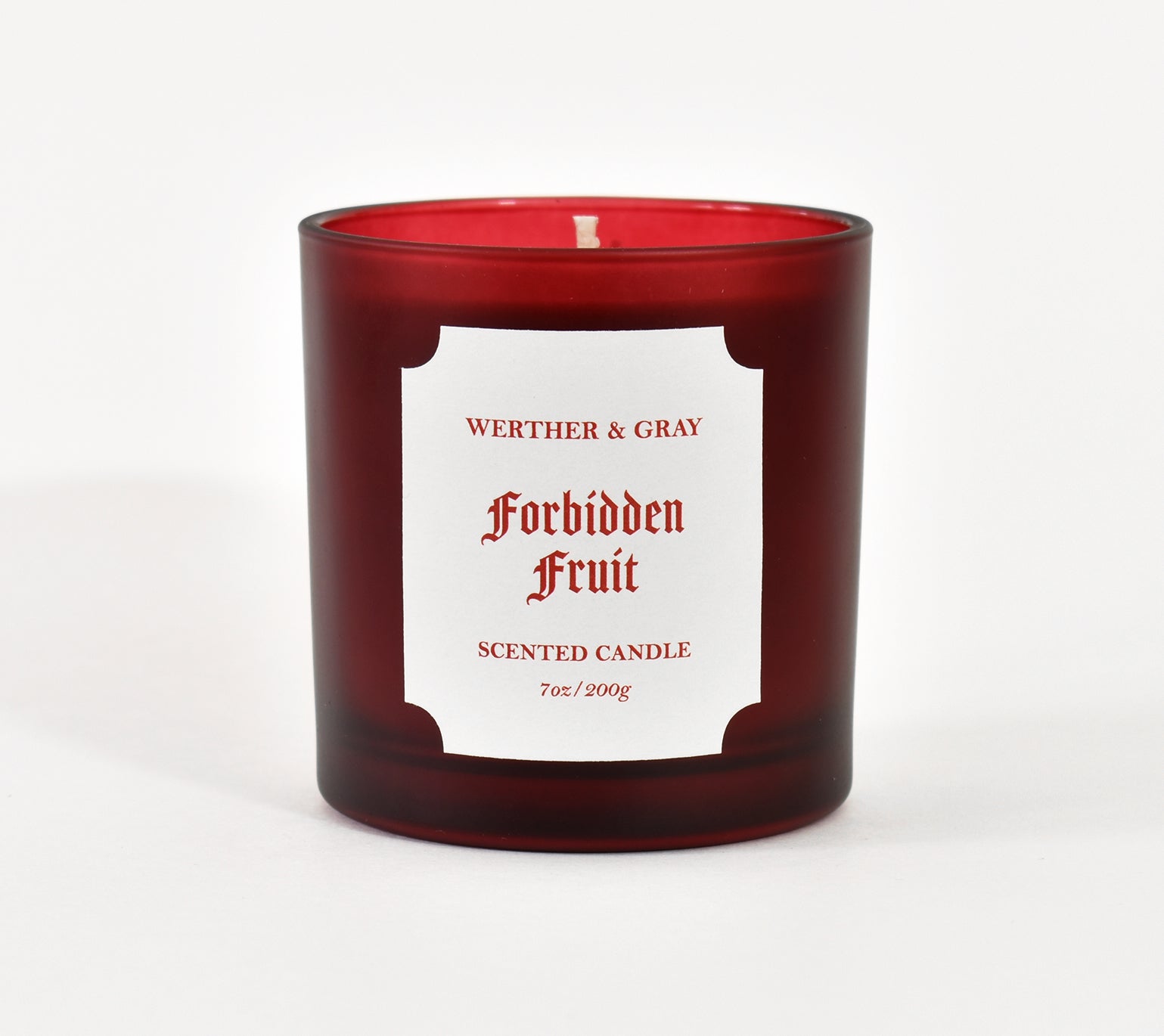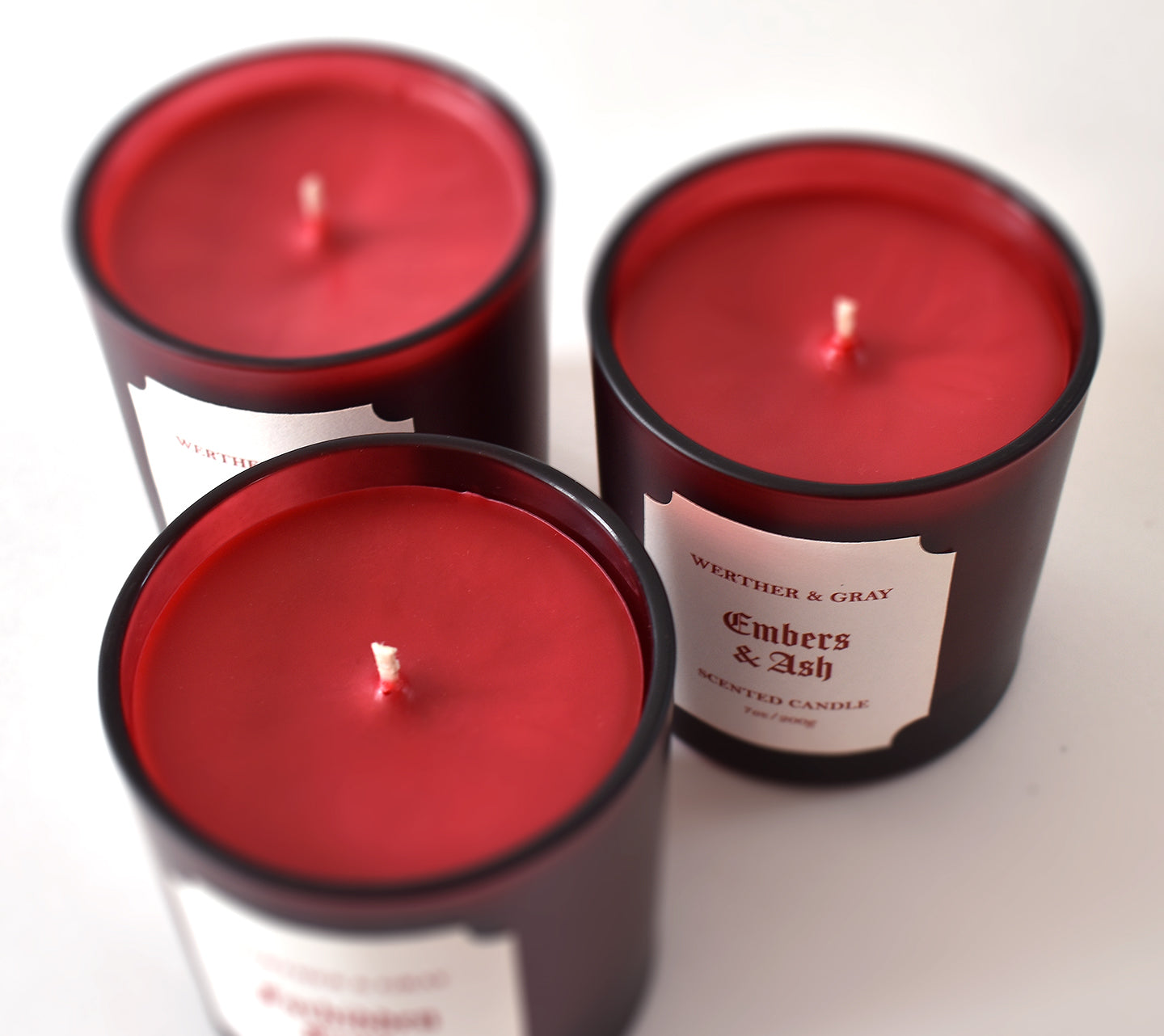 Forbidden Fruit
7oz Scented Candle
Sale price
$ 28.00
Regular price
Werther & Gray Studio is a section of candles consisting of limited editions, seasonal releases, and discontinued items.
In contrast, permanent collection candles will have most of the following features:
upgraded packaging
custom, exclusive fragrances
no planned sunset
guaranteed wholesale availability
W&G Studio will be a means to test ideas and get new products released quickly. A popular candle or collection may become permanent, with some changes like new packaging or fragrance modification.
If you would like to share your opinion about a particular candle, use the "Studio Feedback" link at the bottom of the page.
Note: Studio is an experiment, and could evolve or disappear as Werther & Gray moves forward into a new era.
Tart, delicious rhubarb, juicy blackberries, and musky red apples create an irresistibly elegant temptation.

The concept of the "Forbidden Fruit" originates in the biblical narrative of Adam and Eve in the Garden of Eden, where God commanded Adam and Eve not to eat the fruit from the tree of knowledge. The story symbolizes the temptation to disobey divine commands and the consequences of yielding to that temptation.
The phrase "Forbidden Fruit" has transcended its origins, finding a place in secular, contemporary parlance, where it represents anything enticing, alluring, or prohibited—often to highlight the human tendency to be drawn to the very things that are denied or off-limits.
"The only way to get rid of a temptation is to yield to it. Resist it, and your soul grows sick with longing for the things it has forbidden to itself, with desire for what its monstrous laws have made monstrous and unlawful."
― Oscar Wilde, The Picture of Dorian Gray