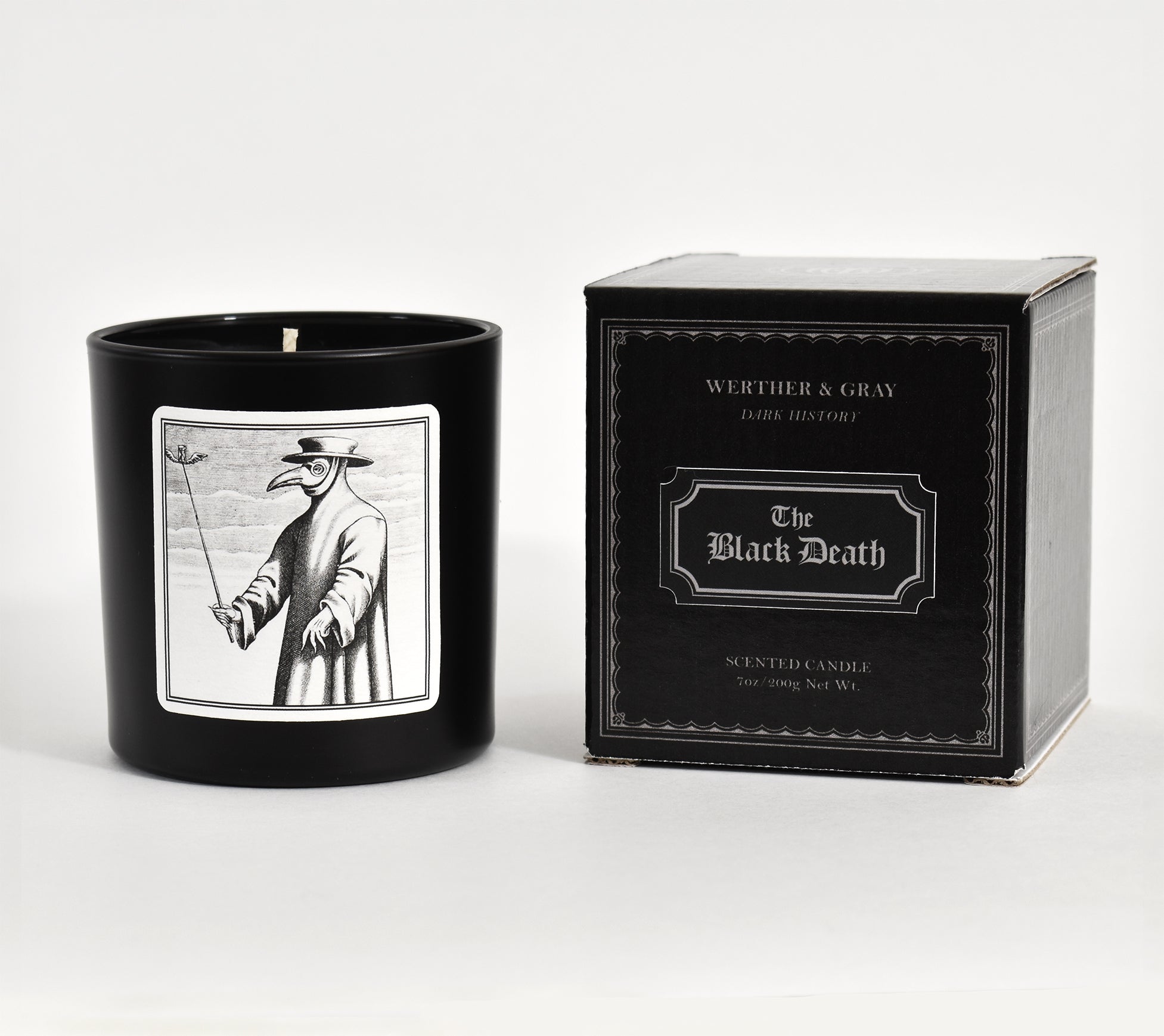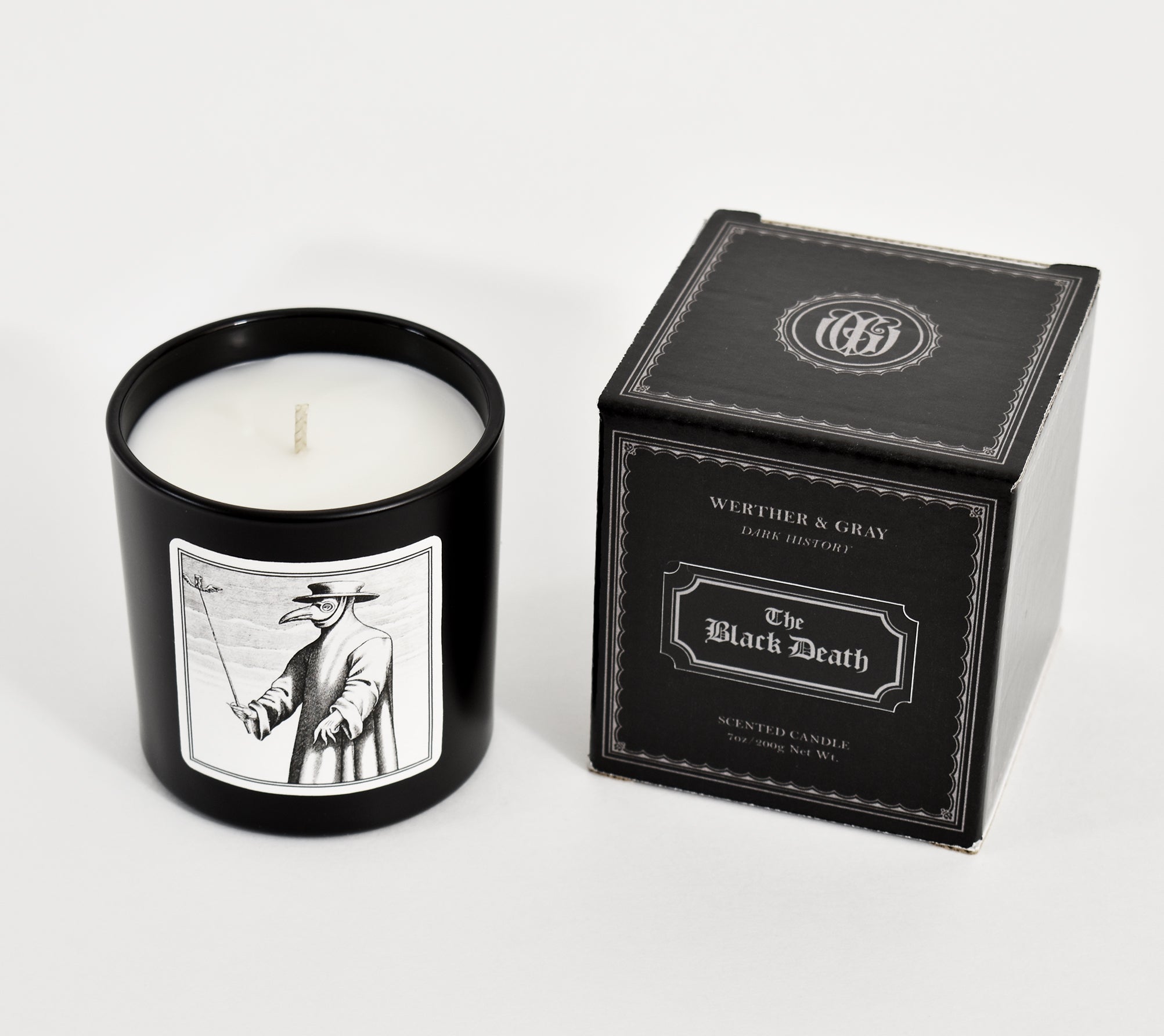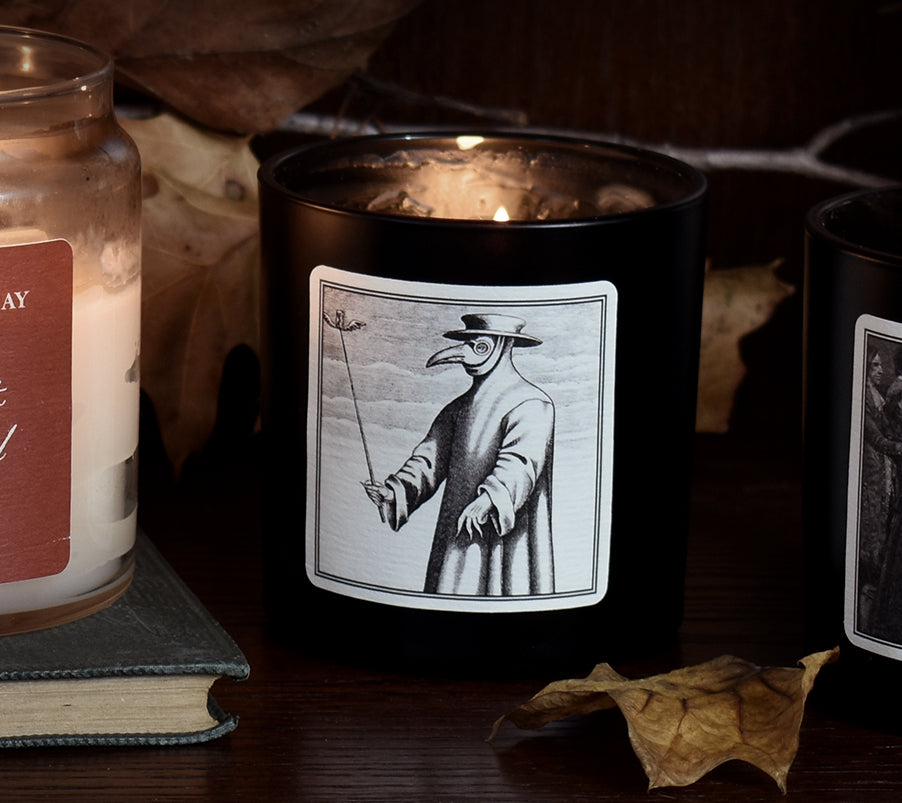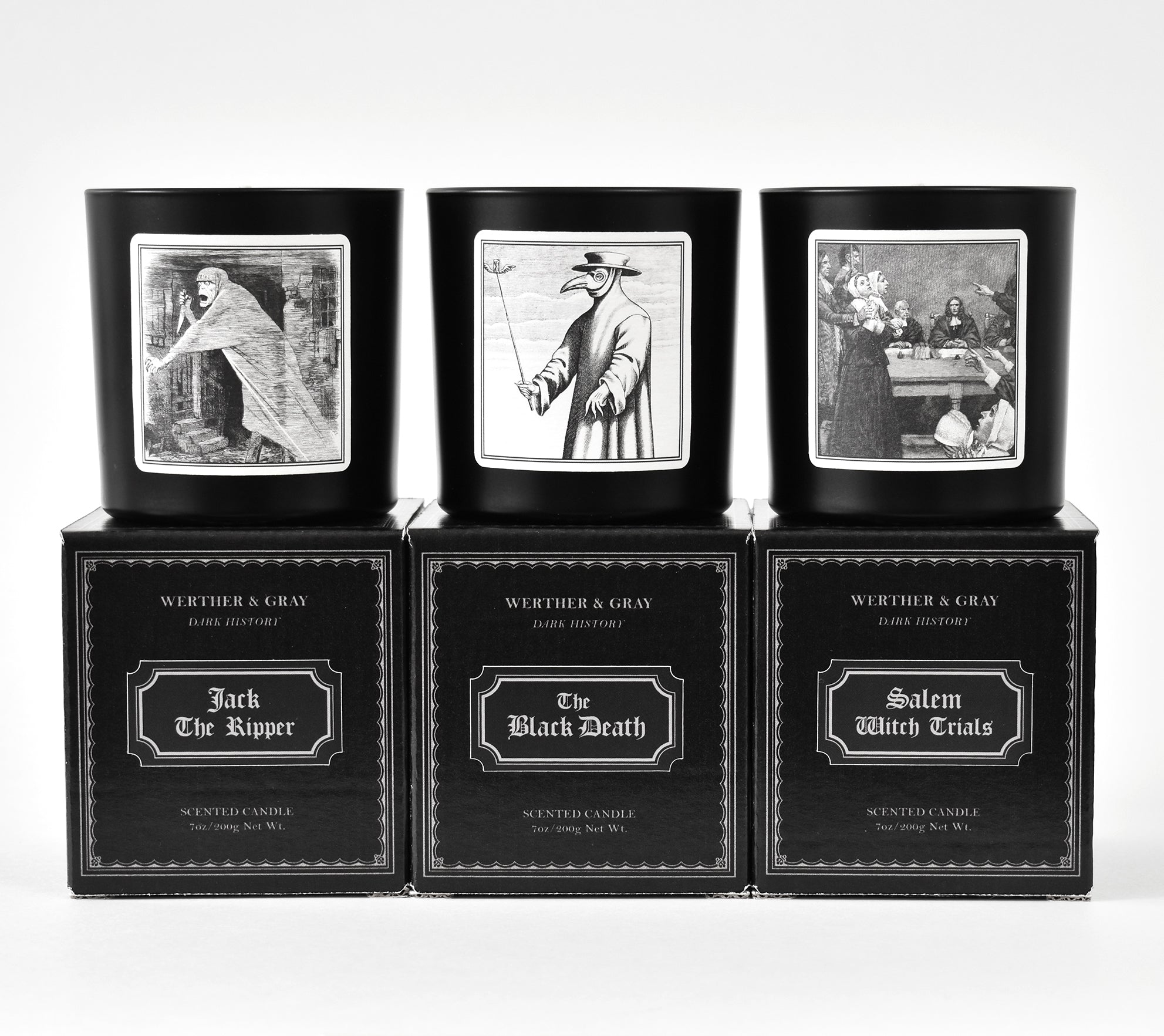 The Black Death
7oz Scented Candle
Sale price
$ 28.00
Regular price
Werther & Gray Studio is a section of candles consisting of limited editions, seasonal releases, and discontinued items.
In contrast, permanent collection candles will have most of the following features:
upgraded packaging
custom, exclusive fragrances
no planned sunset
guaranteed wholesale availability
W&G Studio will be a means to test ideas and get new products released quickly. A popular candle or collection may become permanent, with some changes like new packaging or fragrance modification.
If you would like to share your opinion about a particular candle, use the "Studio Feedback" link at the bottom of the page.
Note: Studio is an experiment, and could evolve or disappear as Werther & Gray moves forward into a new era.
The devastating plague we now call The Black Death swept through Europe in the 14th century and led to the rapid and widespread death of millions of people. This somber shadow cast over human history altered the course of European civilization, and fostered lasting reflections on mortality and the resilience of societies in the face of adversity.
A charred pine and black spice fragrance, with a plague doctor illustration, sets the mood in this macabre and mournful candle.
*This is not the same fragrance as in past versions of this candle