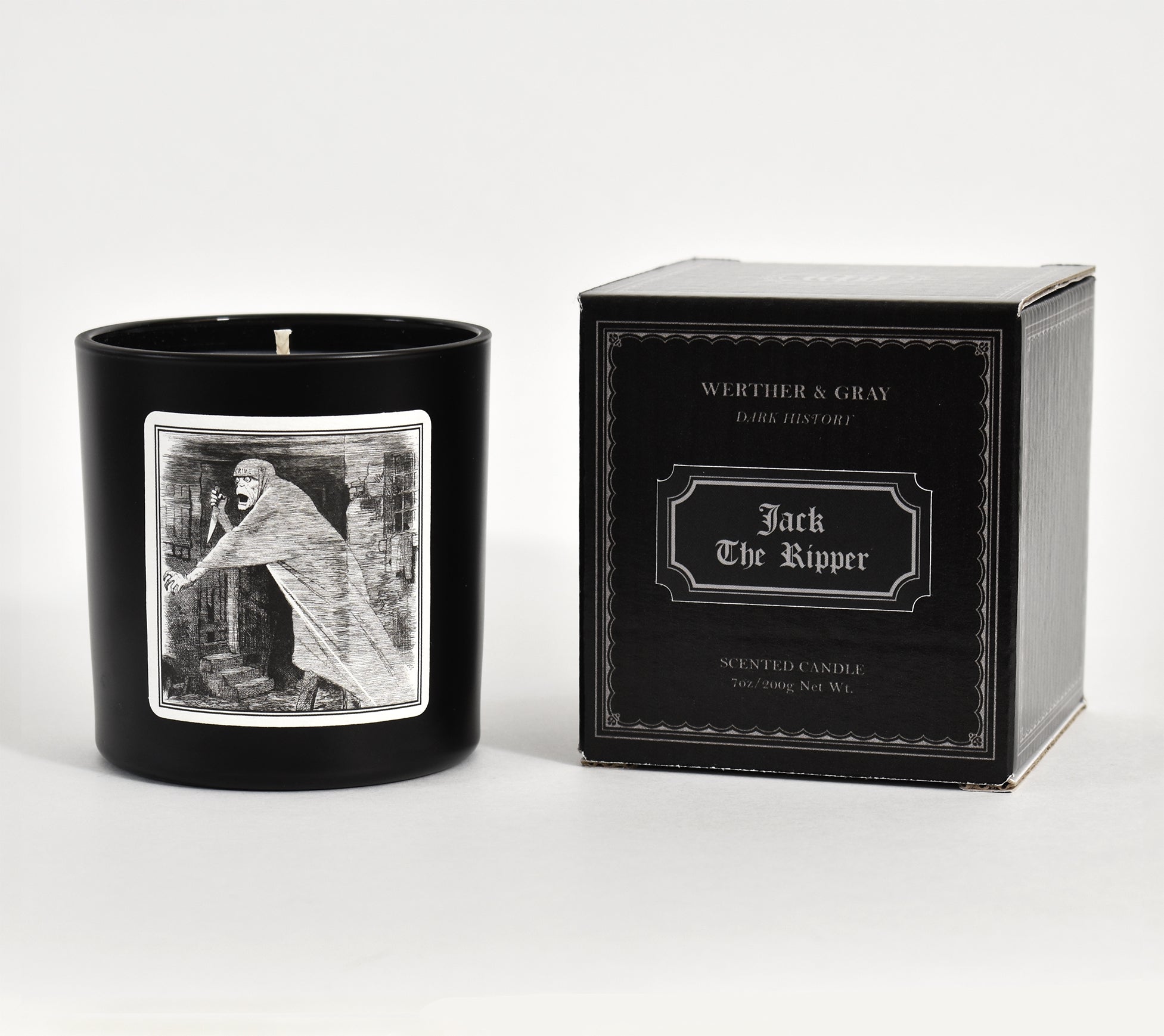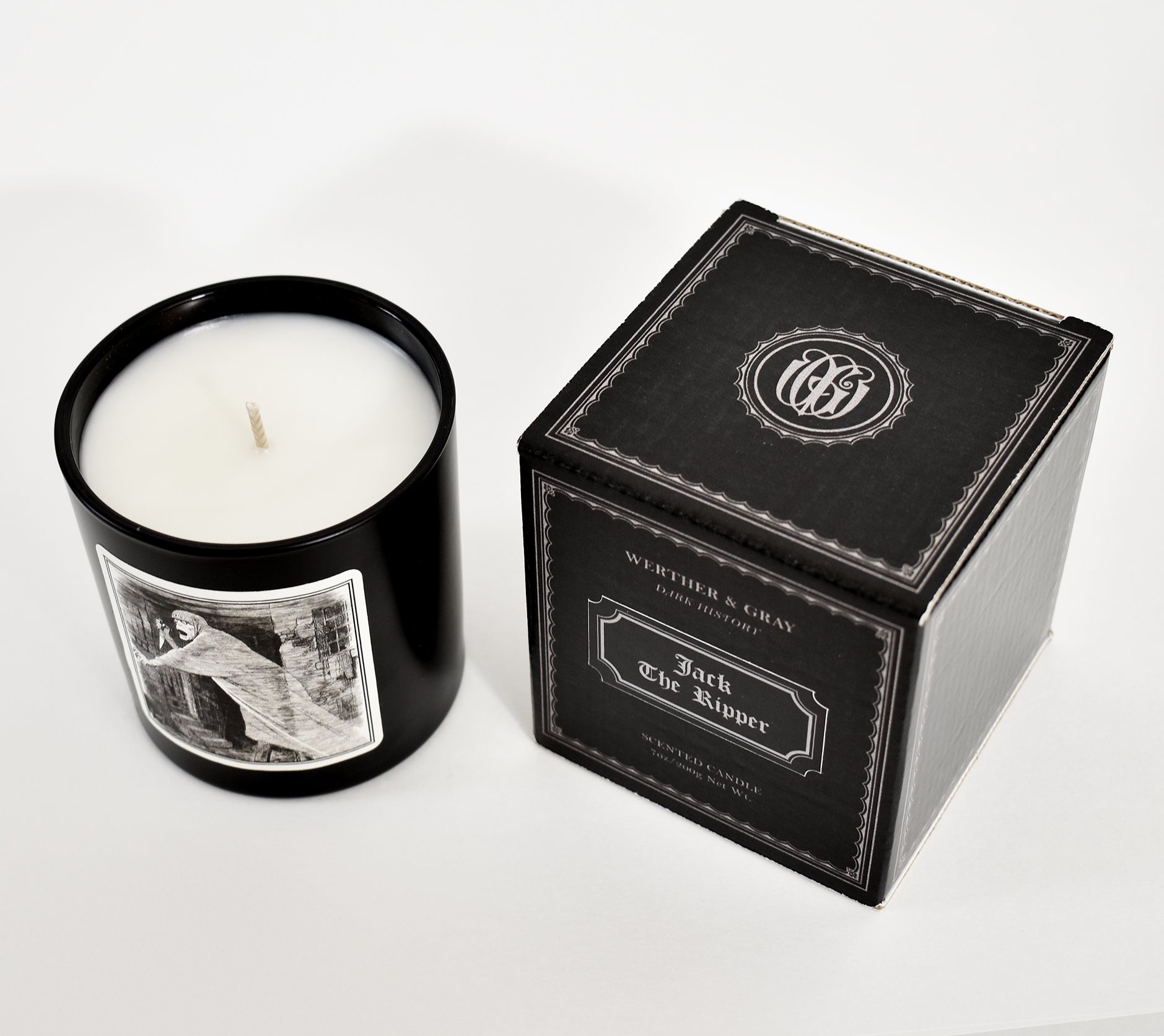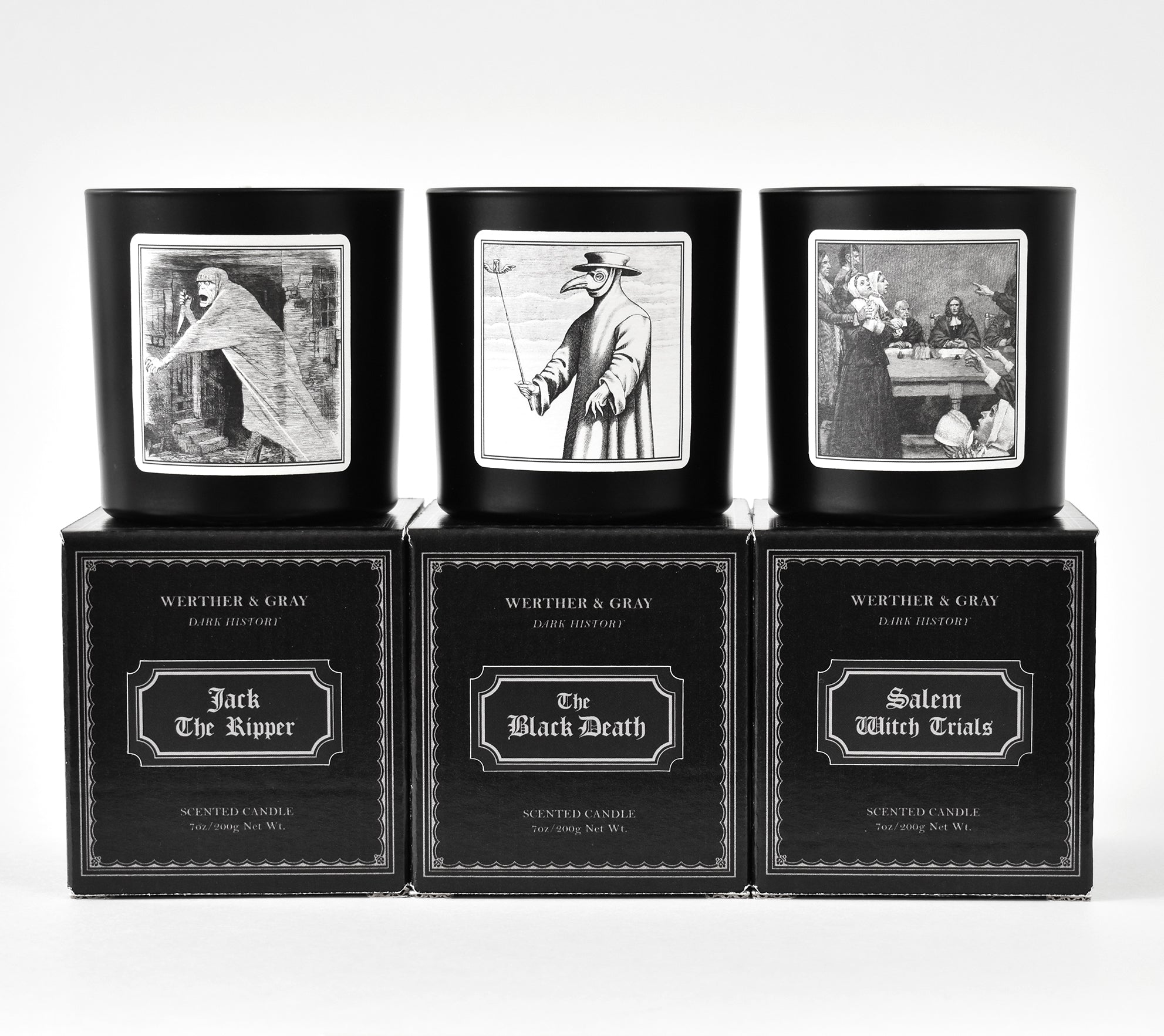 Jack The Ripper
7oz Scented Candle
Sale price
$ 28.00
Regular price
Werther & Gray Studio is a section of candles consisting of limited editions, seasonal releases, and discontinued items.
In contrast, permanent collection candles will have most of the following features:
upgraded packaging
custom, exclusive fragrances
no planned sunset
guaranteed wholesale availability
W&G Studio will be a means to test ideas and get new products released quickly. A popular candle or collection may become permanent, with some changes like new packaging or fragrance modification.
If you would like to share your opinion about a particular candle, use the "Studio Feedback" link at the bottom of the page.
Note: Studio is an experiment, and could evolve or disappear as Werther & Gray moves forward into a new era.
Jack the Ripper, the enigmatic specter of London's fog-shrouded streets during the late 19th century, remains a chilling embodiment of mystery and terror. The Ripper's gruesome acts of violence, carried out in the dead of night, inspired a frenzy of fear and paranoia.
A deep and mysterious fragrance of velvety rosewood and amber set the mood for this macabre candle.