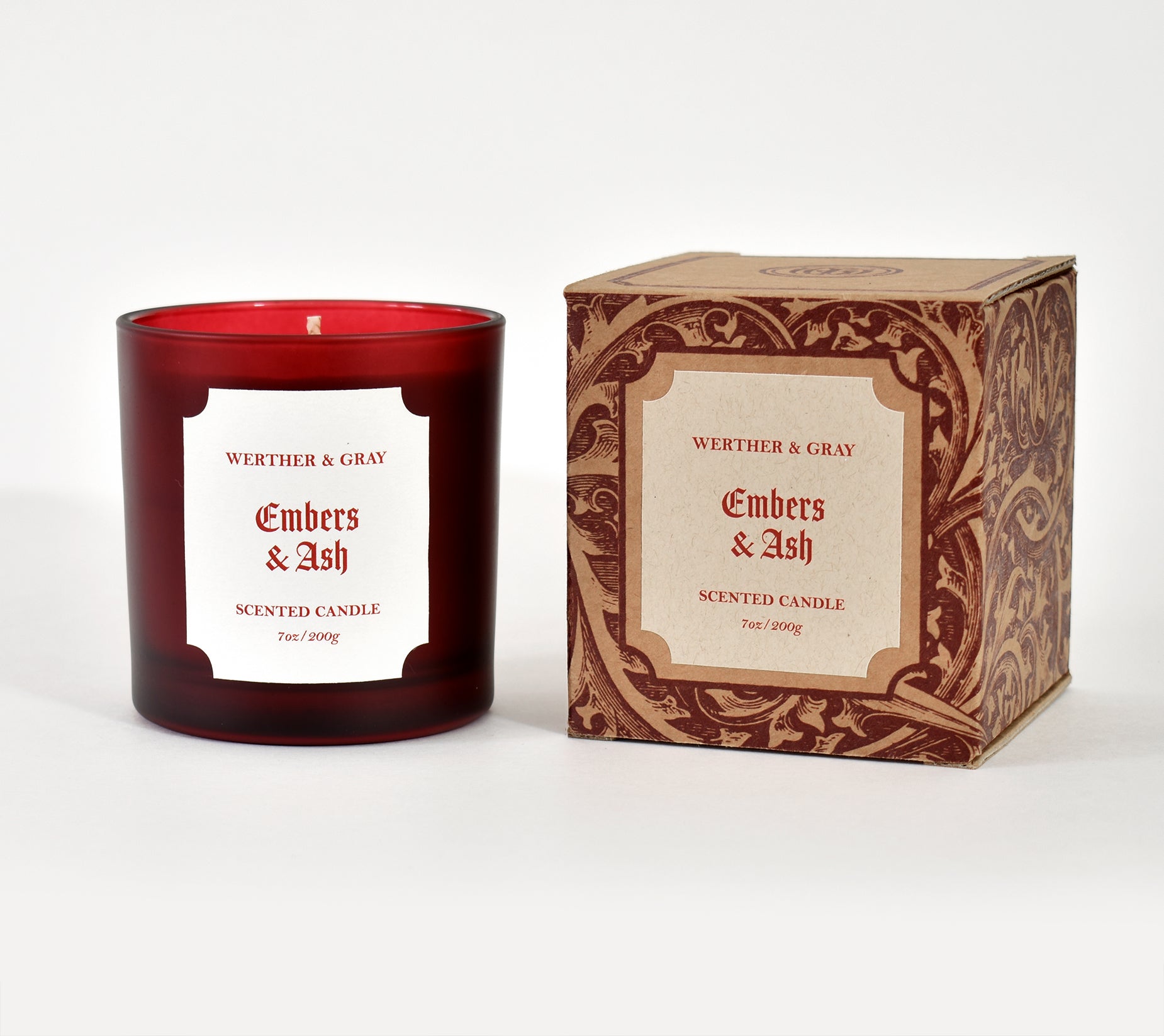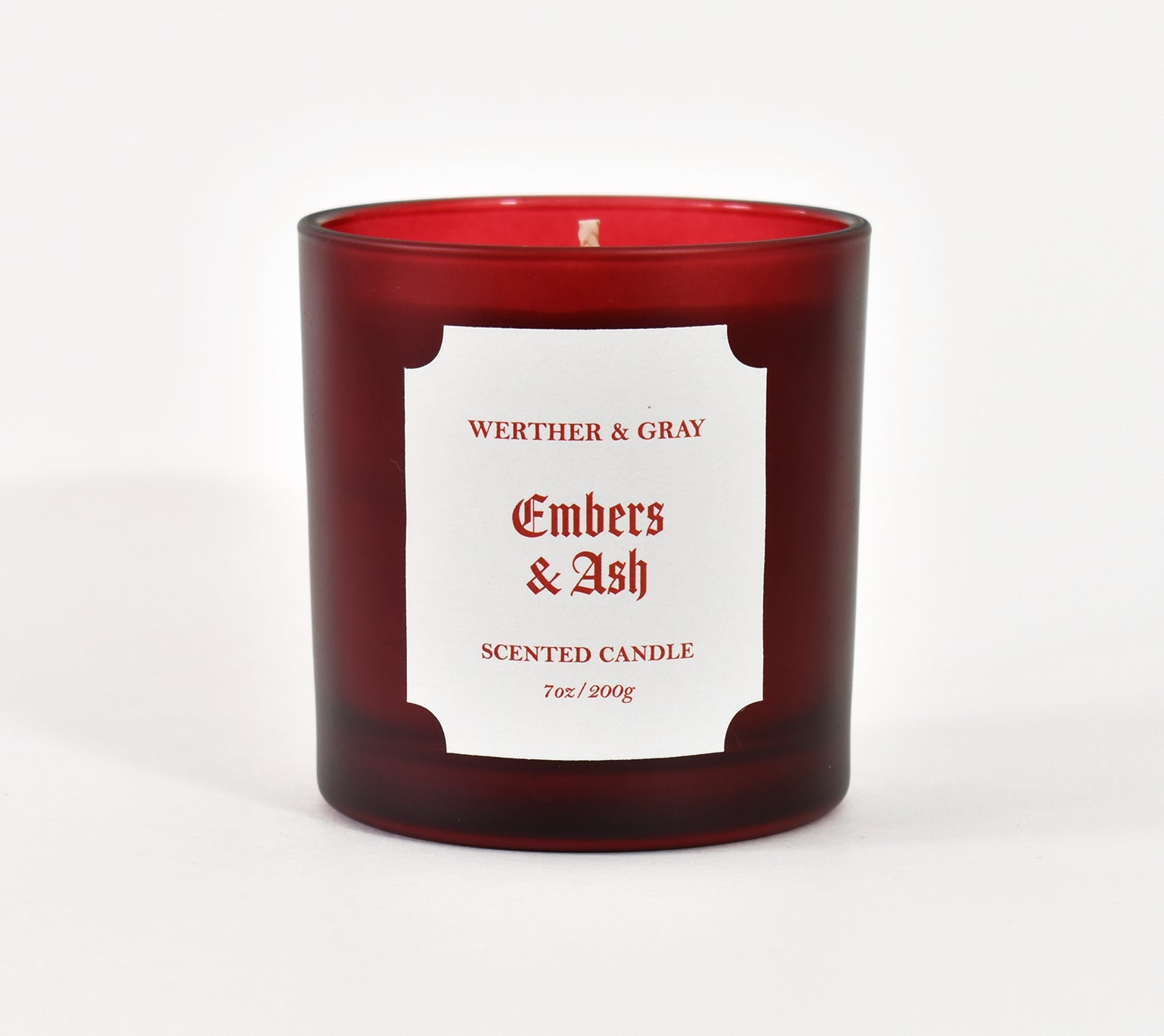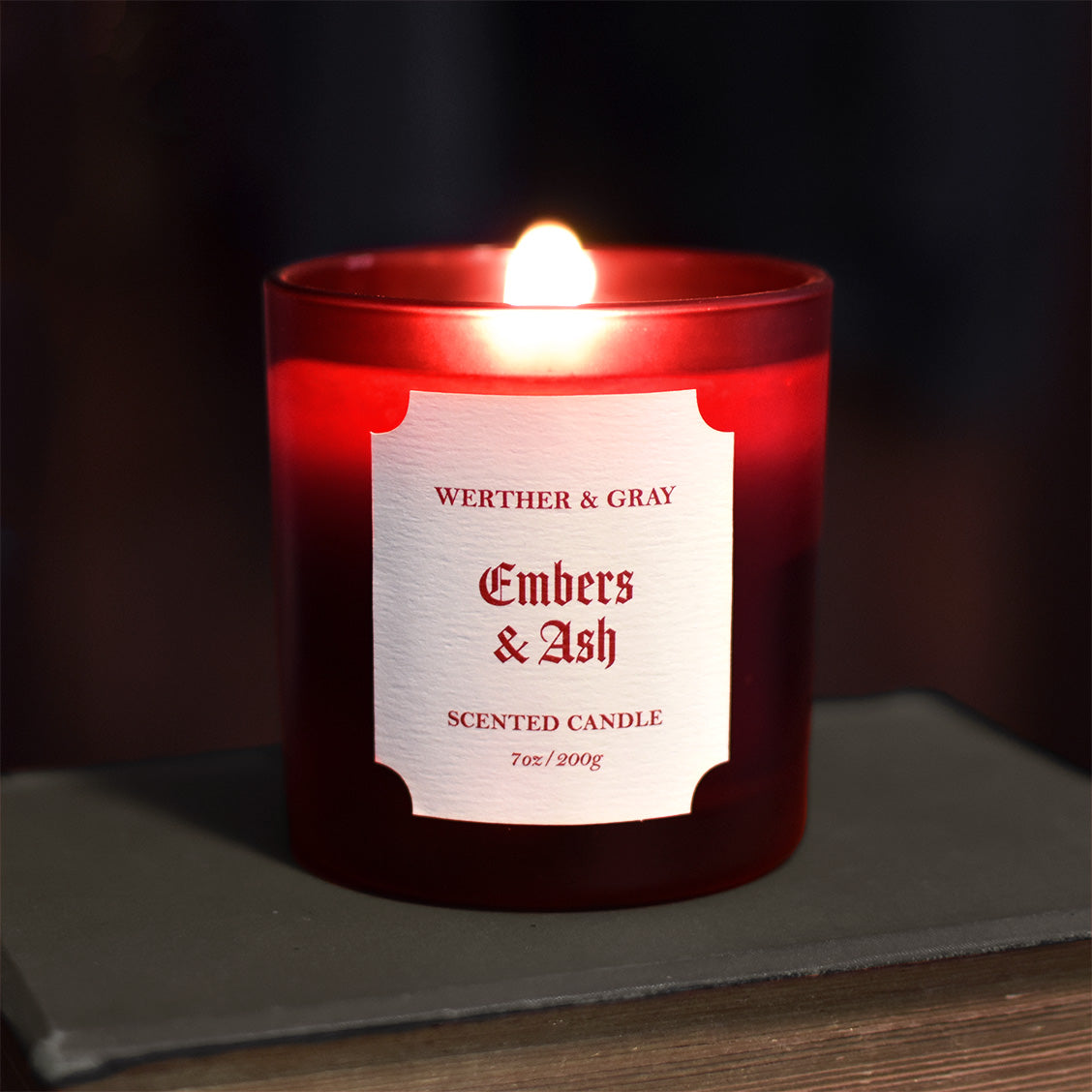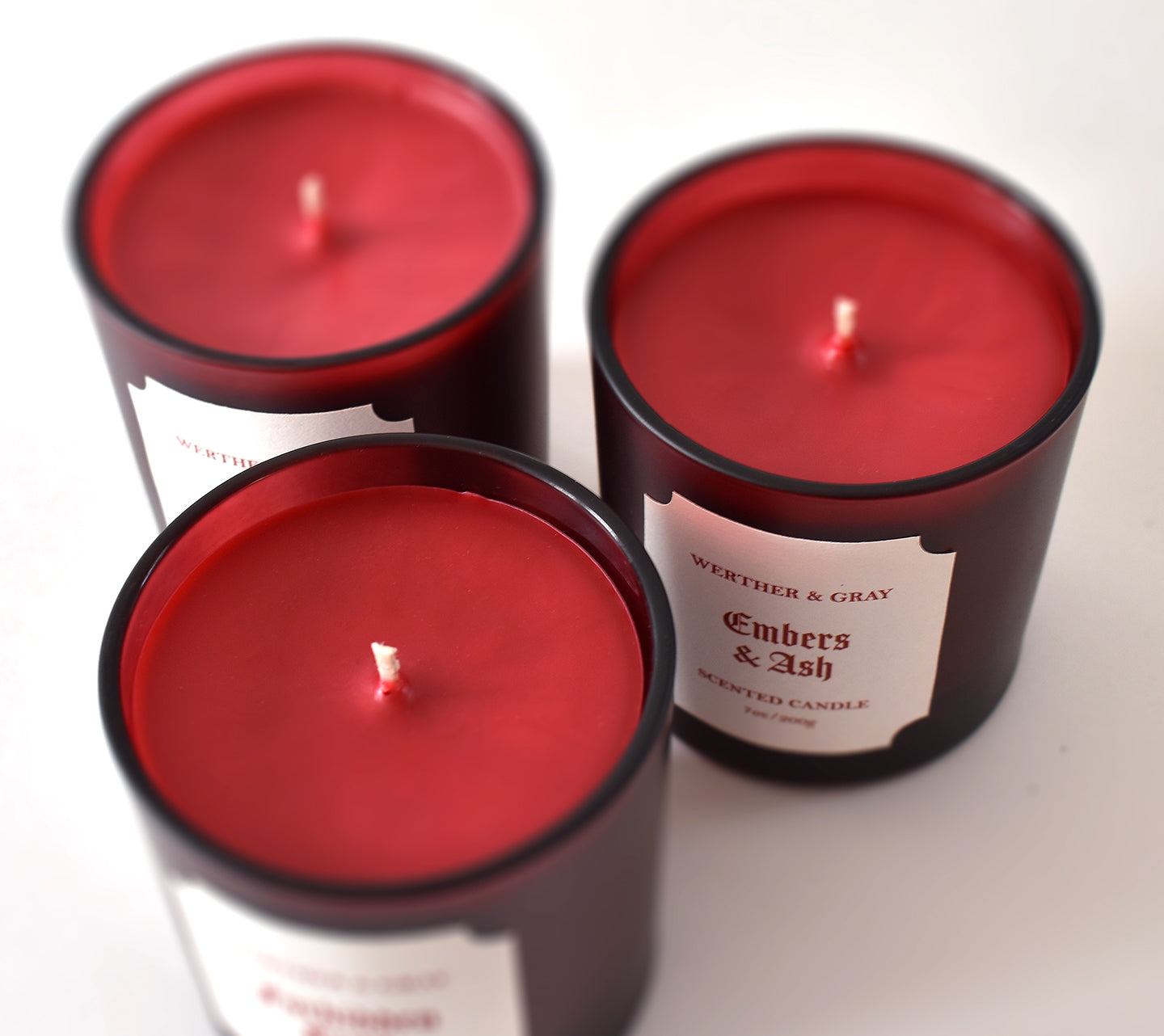 Embers & Ash
7oz Scented Candle
Sale price
$ 28.00
Regular price
Werther & Gray Studio is a section of candles consisting of limited editions, seasonal releases, and discontinued items.
In contrast, permanent collection candles will have most of the following features:
upgraded packaging
custom, exclusive fragrances
no planned sunset
guaranteed wholesale availability
W&G Studio will be a means to test ideas and get new products released quickly. A popular candle or collection may become permanent, with some changes like new packaging or fragrance modification.
If you would like to share your opinion about a particular candle, use the "Studio Feedback" link at the bottom of the page.
Note: Studio is an experiment, and could evolve or disappear as Werther & Gray moves forward into a new era.
Hard ruby embers sparkle and crackle over a base of dry ash in this Smoked Chestnut & Redwood fragrance. 
Fire, a symbol that transcends the boundaries of time, carries profound significance in its ethereal dance. Throughout human history, fire has been revered as a powerful emblem of transformation, purification, and renewal. In ancient mythology, the salamander, a creature said to emerge unscathed from flames, embodied the resilience and adaptability necessary to navigate life's trials. Similarly, the phoenix, a majestic bird that rises from its own ashes, represents the cycle of death and rebirth, embodying the eternal nature of existence.
Fire's symbolism resonates with our collective consciousness, reminding us that amidst destruction lies the potential for regeneration, and within the ashes of the old, new beginnings take flight.
"To burn always with this hard gemlike flame, to maintain this ecstasy, is success in life."
― Walter Pater, The Renaissance: Studies in Art and Poetry