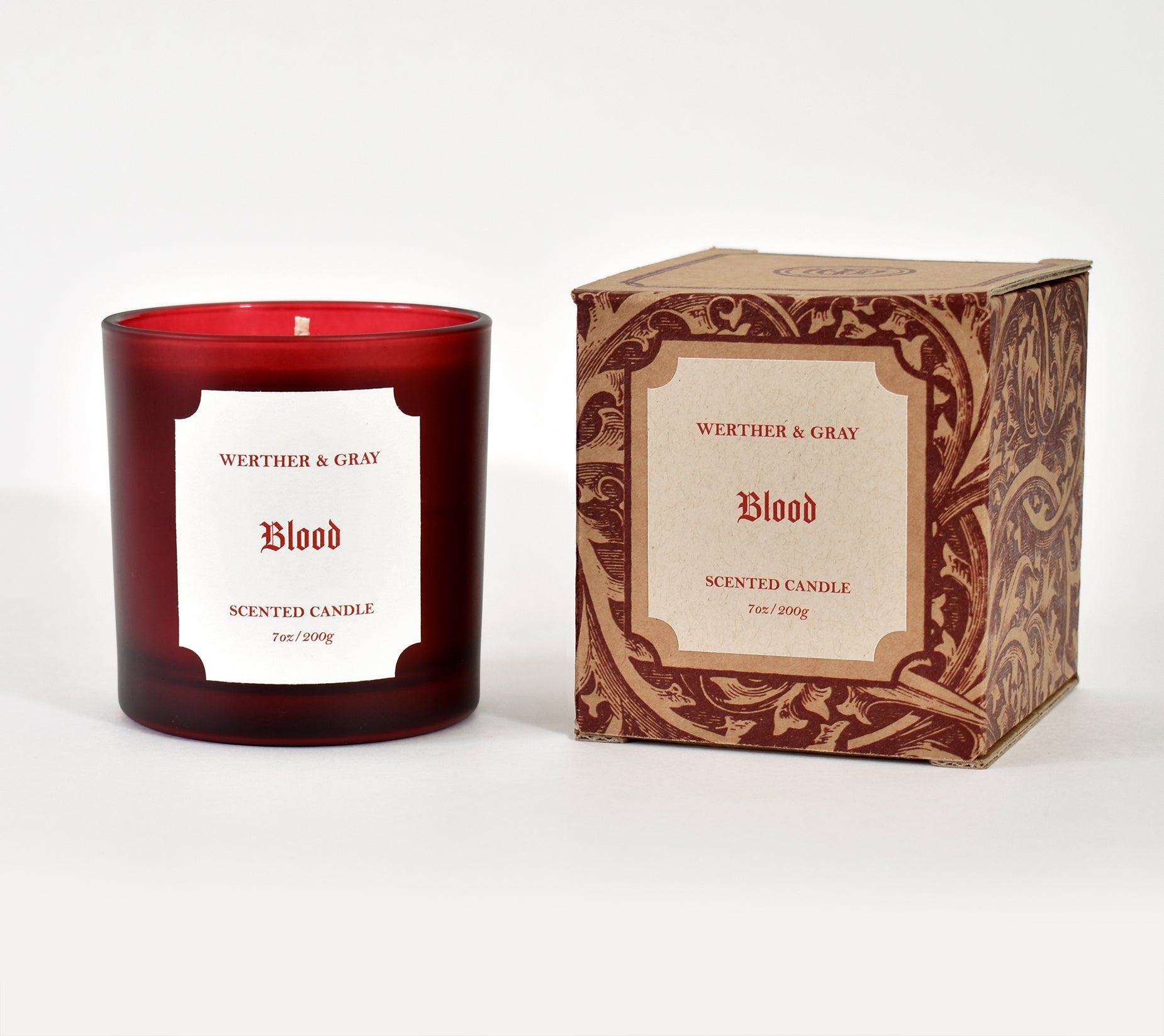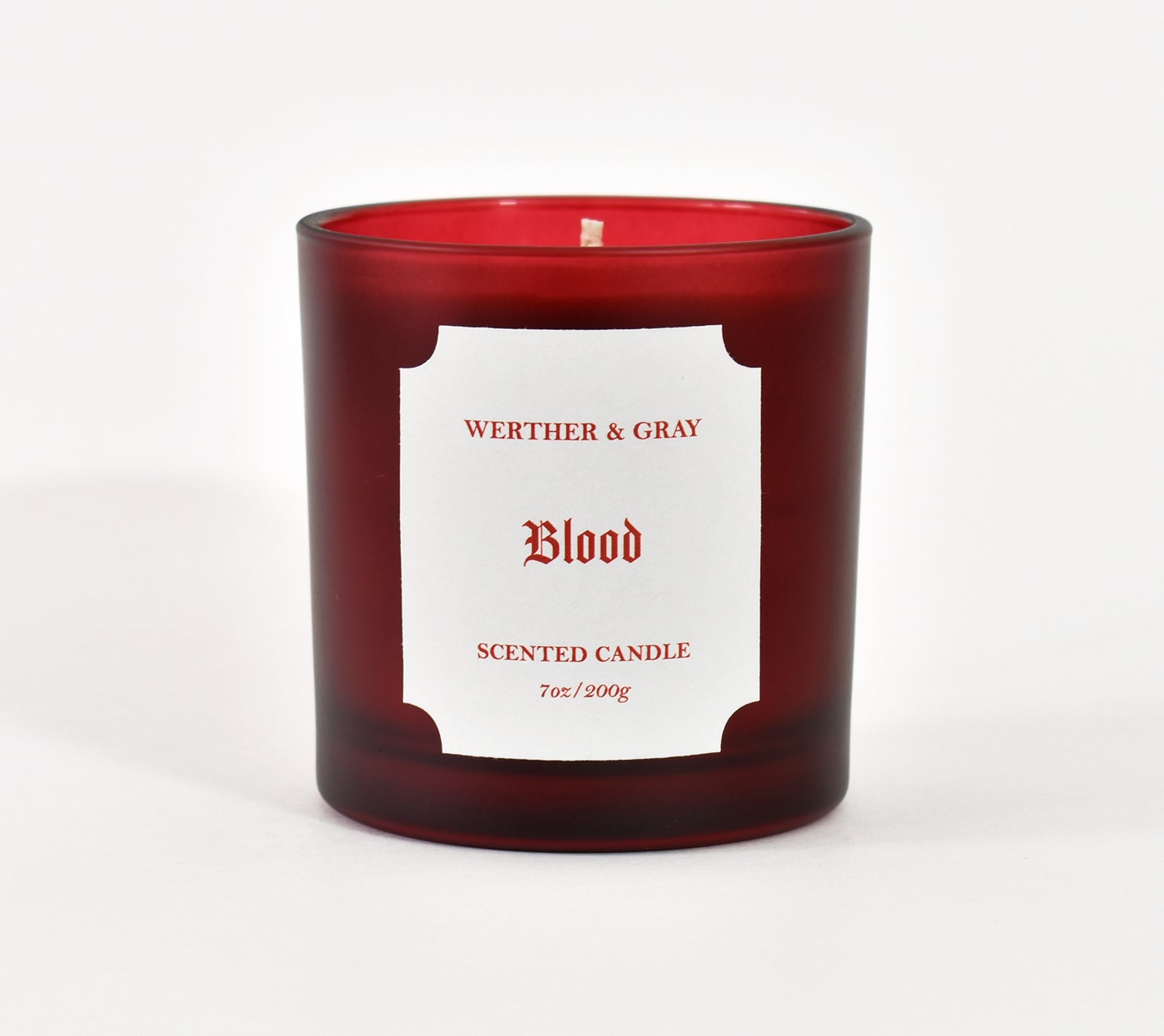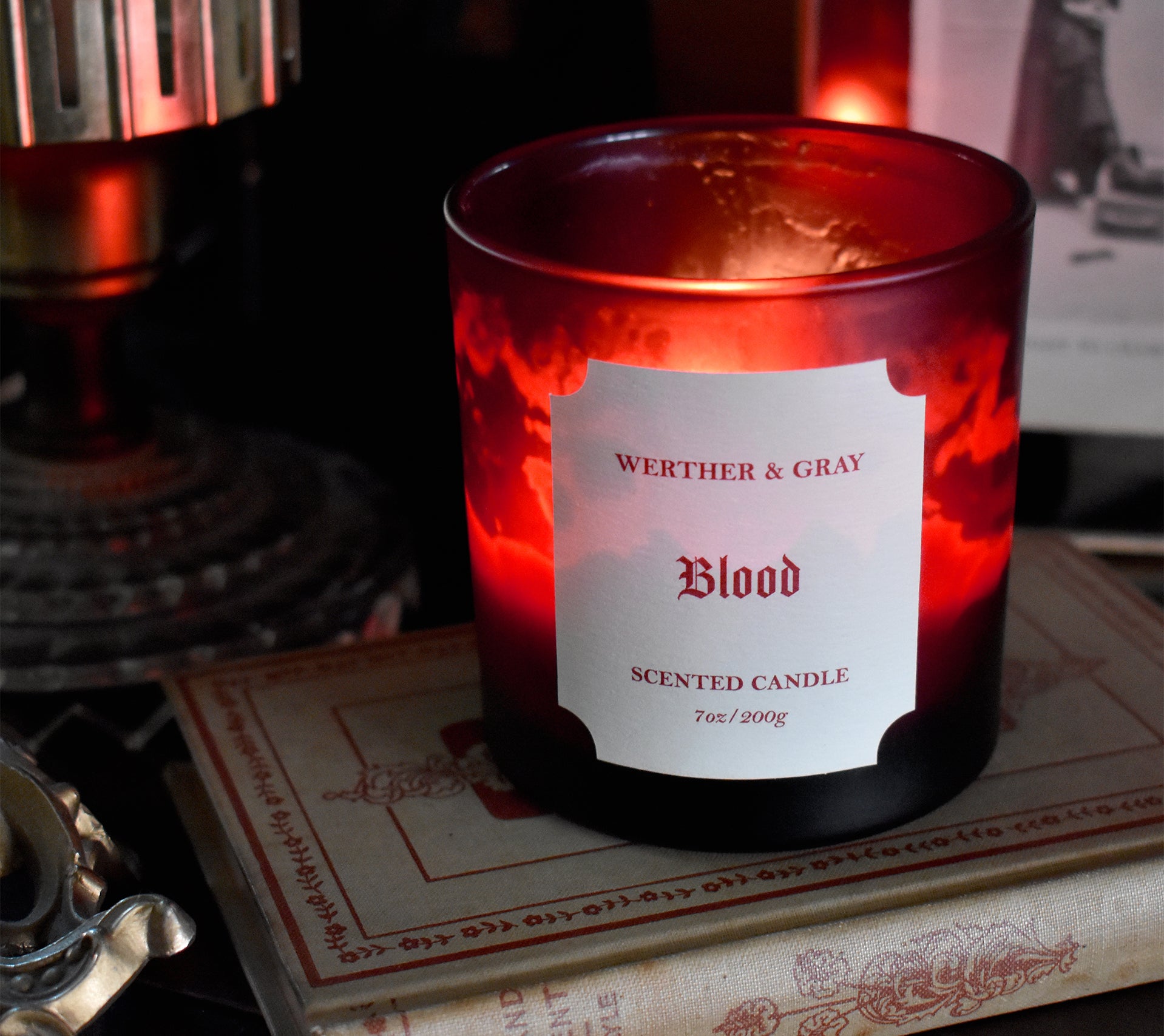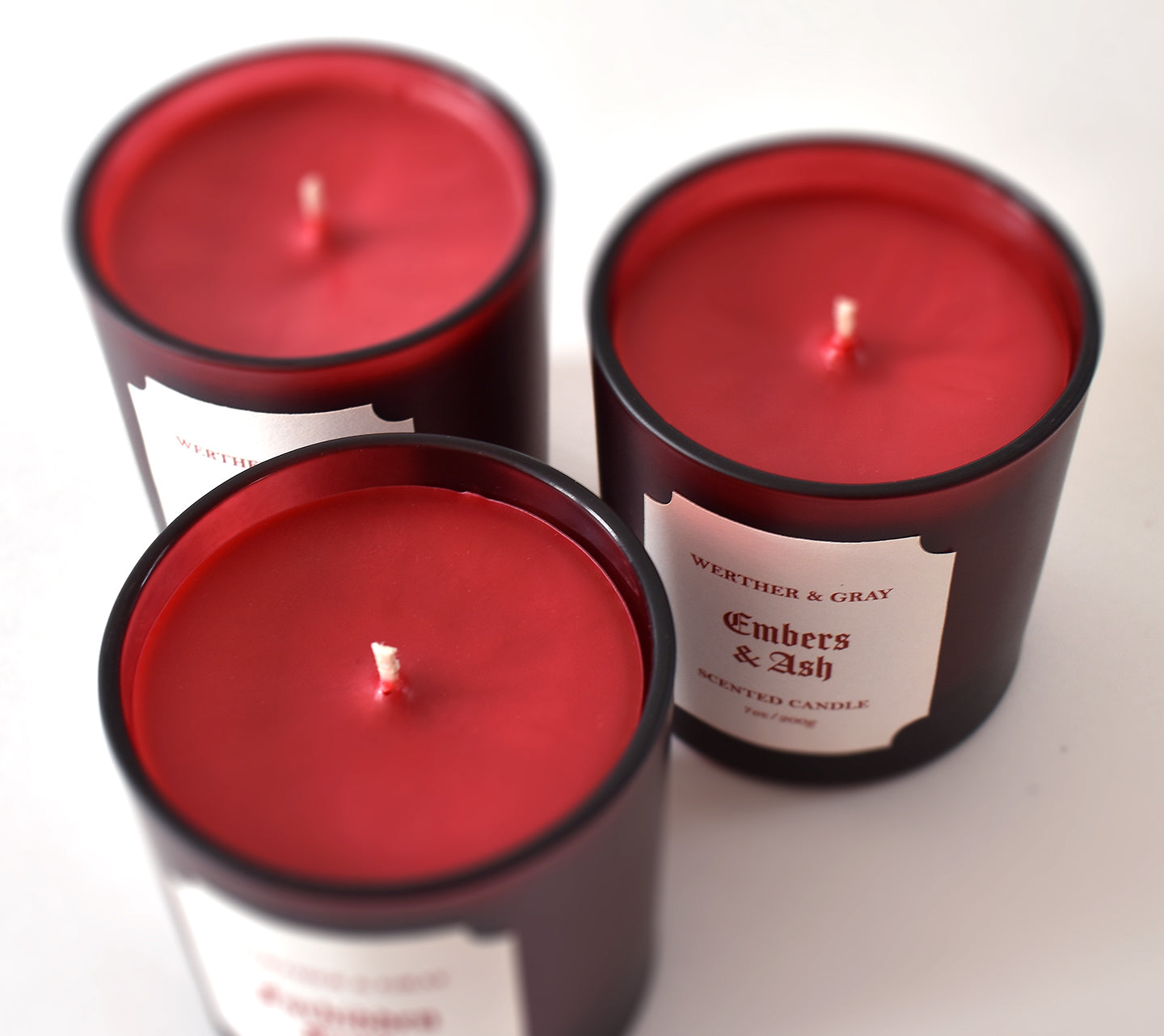 Blood
7oz Scented Candle
Sale price
$ 28.00
Regular price
Werther & Gray Studio is a section of candles consisting of limited editions, seasonal releases, and discontinued items.
In contrast, permanent collection candles will have most of the following features:
upgraded packaging
custom, exclusive fragrances
no planned sunset
guaranteed wholesale availability
W&G Studio will be a means to test ideas and get new products released quickly. A popular candle or collection may become permanent, with some changes like new packaging or fragrance modification.
If you would like to share your opinion about a particular candle, use the "Studio Feedback" link at the bottom of the page.
Note: Studio is an experiment, and could evolve or disappear as Werther & Gray moves forward into a new era.
Juicy mandarin and orange blossom seep into base notes of vetiver and amber.
Blood signifies vitality, energy, and the life force that flows within us. In religious and spiritual traditions, blood often symbolizes sacrifice, redemption, and the divine connection to the sacred. It can represent both the physical and symbolic ties of kinship and ancestry, as well as the bonds of community and shared experiences. Blood also holds symbolic connotations of power, strength, and courage, serving as a reminder of the visceral and primal aspects of human nature. Additionally, blood's association with violence, wounds, and mortality highlights its paradoxical nature, representing both the fragility and resilience of life.
Throughout time, blood's symbolism weaves a complex tapestry, encompassing themes of life, death, connection, power, and the intricate threads that bind humanity together.
"Blood is a very special juice."
― Johann Wolfgang von Goethe, Faust